A law degree will give you the skills to succeed in any field
If you want to become a successful lawyer, you need a quality education. Studying abroad can help you gain a first-class, internationally recognised qualification that will open doors wherever you go.
Law programs generally teach you the knowledge and skills to practice law professionally, but they're often combined with general subjects to give you a rounded education.
Here's just some of the subjects you could explore:
Law and Practical Legal Training
Politics
Journalism
Crime and Justice
Business
Economics
Speak With Us Today
You'll gain a rounded qualification – one that will enable you to solve problems and think 'outside the box'
Studying law gives you a great range of base skills that you can go on to use in many fields. Law is essentially a discipline that helps people solve conflict, and you'll graduate with advanced research and negotiation skills that will be an asset to any workplace.
Become a solicitor or barrister and work in a major firm on big cases
Blend law and social work and help resolve conflict as a professional mediator
Write essential legislation and liaise with politicians and government to develop laws that benefit society
Work as in-house council for companies, and protect their interests
Or, use your skills to work in business or commerce – you'll find employers value law degrees very highly as a sign of a quality graduate who understands the value of hard work
Speak With Us Today

Study law with the best
Whether you want to practice as a solicitor or barrister, or use your law skills another way, you'll stand out from the crowd with an impressive qualification.
Find the right course
Our experts can guide you towards the best course for you, from architecture or construction management, to building and materials.
Apply to the institution of your choice
We will submit your application along with the required documents to the institution of your choice.
We're with you all the way
Get support for your whole journey, from choosing your course, applying for it, securing your student visa and right through to graduation and beyond.
Study Abroad
No matter where you want to study, we can help you find the best study destination and help turn your dreams of studying abroad into a reality.
Need help because your circumstances have changed?
Studying can be challenging – and if circumstances have changed that make it even more difficult to stick with your current course. Feel free to approach us and we might be able to suggest an alternative, or help you find a way to finish your course with our support.
Get the best advice regarding credit from prior studies
If you've already completed some units in a similar field and want credit towards your program, we can help with that. It can help in shortening your course duration and cut down your costs, giving you more time for practical training and to make the best of your experience as an international student.
Benefit from a quality education in the world's most livable countries
We can help you get access to top courses in Australia, Canada, USA, UK, Ireland and New Zealand where you'll get to experience incredible industry oriented curriculum while being taught by high quality lecturers. This gives you an opportunity to prepare for your career ahead, with first class networking and industry exposure.
Studying abroad is a great way to experience the world with a global education that could set you up for a successful life. All you need to do is apply with us!
We represent the best education institutions globally
With Edusmart Consultants, you can explore various paths to a successful future. We work with some of world's best universities, colleges and schools so that you can find the right fit for your education.
We make the whole process hassle-free – if you're confused about where to start then talk with our consultants and they'll go through all your options.
Study at your own pace – we'll help structure your enrolment to suit you and your lifestyle
We can help you find the most trending courses in the international universities and institutes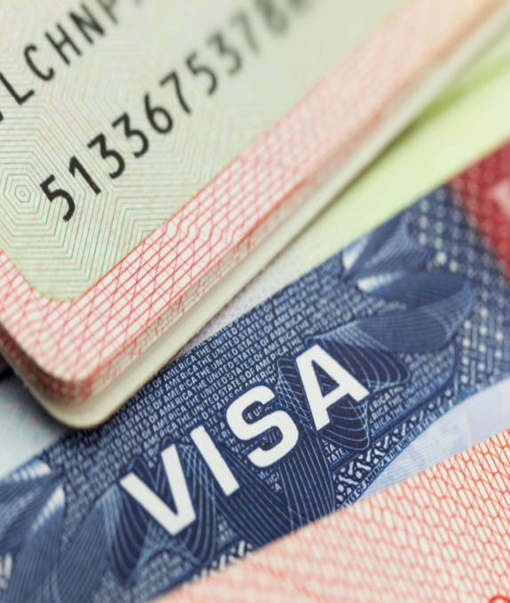 What do I need to secure a student visa?
Entry requirements for your education vary from country to country, but you can relax knowing we'll help you arrange everything.
For a student visa, you'll usually need:
A valid passport for the duration of your study abroad
Offer letter from the selected university/institution
Meet the minimum English proficiency requirements, whether using the Pearson Test of English Academic (PTE Academic), IELTS or TOEFL. A minimum entry score starts at 50 but can vary dramatically depending on the course or institution
Evidence of access to sufficient funds*
Evidence of Overseas Student Health Cover/Insurance which vary from country to country
All other relevant documents listed on the Immigration and Border Protection visa checklists of the chosen country